Me Too Movement is exposing celebrities every day. Some of the victims are expressing traumatic tales of their exploitation on social media and some of them have even appeared in front of the cameras.
Ever since celebrities and commoners alike started coming forward with their sexual harassment claims against big names in the entertainment industry, many have questioned the credibility and validity of these claims. Notably, the claims are brought against social media celebrities, actors, directors, cricketers etc. However, it is important to support survivors and stand in solidarity with them, but there is nothing wrong with waiting for a proper investigation into the matter before jumping onto conclusion.
The biggest question is if an allegation is leveled on an individual without any legal evidence, how they can get justice from the court. Is there any substance behind these allegations? Or is it an effort for a publicity stunt?
Moreover, false sexual harassment claims are very rare, somewhere between 2 to 5 %, but they exist. Even though it's a small percentage, we cannot completely ignore them. But that doesn't mean we invalidate and ignore the many many women who come forward with sexual harassment claims that are true.
Bollywood under the Wave
One noticeable trend in all these allegations is that mostly lesser known actors, director and producers are the victims of these serious allegations. Surprisingly Bollywood is the only place where negative publicity brings positive results. This has proved in the life of several actors, actresses, producers and directors. Even if a movie also gets negative publicity before its release, the movie becomes a super hit.
Notably, Me Too Movement gained momentum in India after actress Tanushree Dutta brought serious allegations of sexual harassment against the veteran actor Nana Patekar.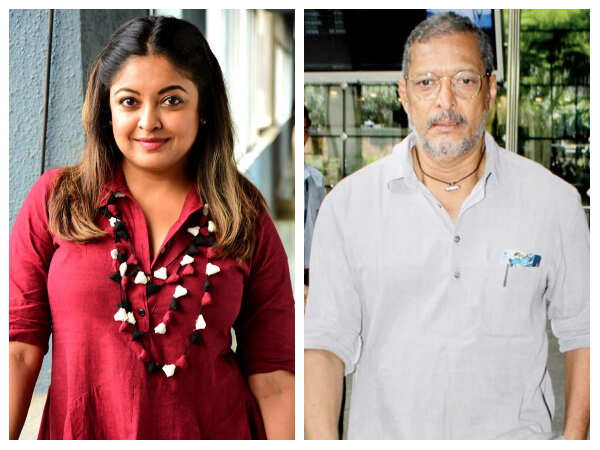 However, in the wake of controversies accusing celebrities of sexual misconduct, the movement has gone too far and is gaining momentum. This kind of worldview locks men and women in a Battle of the Sexes. If women are suddenly empowered, men suffer.
Me Too isn't silencing men!
But the truth is that the interests of men and women are aligned. While women are disproportionately singled out for sexual violence and harassment, #MeToo has shown that men can be victims too, and that disproportions of power can lead to harassment of men as well as women. The evidence of #MeToo doesn't show that women need to triumph over men. Rather, it shows that a world in which sexual abuse and workplace harassment are not tolerated, and in which a respectful approach to consensual, mutually pleasurable sex is the norm, is a better world for men and women both.
Furthermore, male victims are often let out of #MeToo conversations, in part this is because there are fewer of them. But male victims are also erased because men are not supposed to be victims. Instead, men are supposed to be strong and powerful which means identifying with sexual aggressors or, more positively, identifying as defenders of women.
Empowering Men
But empowering people to speak out against injustices is only a threat to men if you believe that men are never victims of injustice and harassment; that they never experience sexual violence, or workplace violence, or unwanted sexual pressure. As a movement, Me Too isn't silencing men. It should portray that it empowers men, when women speak.
In a nutshell, it is impossible to get rid of internal biases completely. We are emotional beings, and subjectivity comes naturally to us. However, it is important to not lose perspective, to not forget what this movement is truly about. There will be rogue elements, there always are. But as long as we take each other's back and fight the stereotypes together, these elements will fade away into oblivion because that's where they belong.
Lastly, it is the high time for government to formulate laws and regulations to stop those who are using the movement as a tool of taking revenge on the personal vendetta. The more it is done soon the better it would be for all.