The father of our nation Pakistan left us too soon in 1948, only a year after we got our independence but his words have lived with us all this time.
Today, the nation remembers Muhammad Ali Jinnah in his own words as the hashtags #QuaideAzam and #Jinnah trend as the top 2 hashtags on Twitter: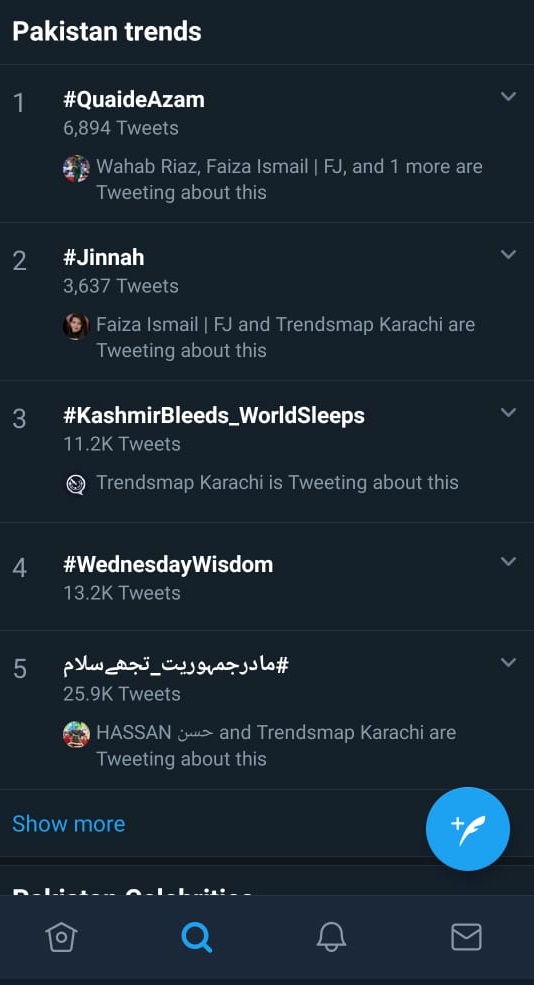 The nation has learned a lot from his speeches, here are some of his most iconic phrases to live by:
A Role Model For Emerging Leaders
Leadership is the art of organizing a group of people to achieve a common goal. Jinnah was not just a lawyer, he was a great politician and the founder of the Pakistan. This is why he is known as "Father of the nation" by Pakistanis. He was indeed a man who could alter map of the world.
He was the most respected leader of the subcontinent, a man of strong character. Jinnah is a role model for those who believe that in a Muslim nation personal character of leadership is as important as other inherit necessary qualities which get radiated to inspire people at large.
People from different walks of life will visit the mausoleum to lay floral wreath on the grave.
To mark the day, various programs have also been chalked out by educational institutions and political, social and cultural organizations to shed light on the personality and leadership of Quaid-e-Azam Muhammad Ali Jinnah.
Father of the nation Quaid-e-Azam Muhammad Ali Jinnah passed away on 11th September, 1948.
Punjab Chief Minister Sardar Usman Buzdar said that dream of Indian Sub-Continent's Muslims for an independent homeland was materialized under dynamic leadership of Quaid-e-Azam Muhammad Ali Jinnah.
In his message on Wednesday, he said that we are living as an independent nation today because of Quaid-e-Azam Muhammad Ali Jinnah was a man of principle and a courageous leader. 
He said that Quaid-e-Azam's motto of Unity, Faith and Discipline is guarantor of progress and prosperity of country and Pakistan can get rid of all crises by following his golden principles.
Notably, Quran Khawani and Fateha would be held at Quaid's mausoleum in Karachi.