President Donald Trump is building his wall, and Puerto Rico is going to pay for it.
The Department of Defense released a list of 127 military construction projects that are being delayed as the agency moves $3.6 billion to pay for construction of fencing along the southern border, and the U.S. territory is one of the hardest hit by the move.
The department said it was holding off on over $400 million in funding for ten construction projects on the island, including a power substation and a National Guard readiness center. A senior Defense official downplayed the potential impact of the move and noted that most of the projects on the island which is still recovering from the devastation of Hurricane Maria in 2017 weren't slated to begin work until Sept. 2020 at the earliest.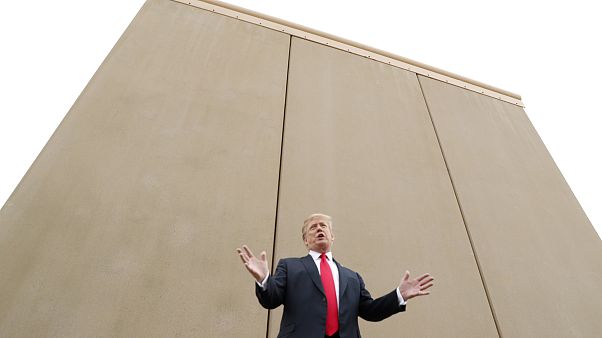 The U.S. territory of Guam which was threatened with a missile strike by North Korea in 2017 is set to lose $250 million in construction projects, the agency said.
The diversions also hit 23 states, with New York and New Mexico both represented by Democrats taking the brunt of the blow.
New York is losing funding for $160 million of construction projects at the U.S. Military Academy at West Point $95 million for an engineering center and $65 million for a parking structure. New Mexico is losing funding for an $85 million operations facility at Holloman Air Force Base and $40 million for an information systems facility at White Sands Missile Facility.
In brief, the Pentagon announced it would be temporarily halting funding for the 127 projects to use the money for border fencing, and taking $1.8 billion from projects slated for inside the United States and another $1.8 billion from military facilities around the globe. The move was authorized by Defense Secretary Mark Esper.