During the last couple of years the concept of internet being undeniably a legitimate and profitable sales channel is gaining strength.
Subsequently it has given energy to the general perception about online shopping websites to be as real as any physically present brick & mortar shop out there in the market.
The e-commerce business is likely to hit the market size by $1 billion by the year 2020. All the cities showed the similar increasing trend, but the statistical results showed that Karachi, Lahore and Islamabad are on the top of the list. In the past year, the online shopping trend increased up to 12% in Karachi alone.   
With 44.6 million internet users, and 30% smart phone penetration, E-commerce has become the most popular internet trend in Pakistan. The arrival of 3G/4G has also made internet more easily accessible in the country. E-commerce is slowly, but steadily, growing in Pakistan.
Online shopping is new in Pakistan but its quick growth has made different businesses to think on getting an online portal to cater customers' needs. The major reasons behind its quick success are ease, convenience, comfort, time saving, cost saving and quick delivery as compared to the traditional shopping. It has been observed that online shopping has a quick growth rate in countries like China, Russia, Japan and Brazil. Whereas Pakistan being a developing country has a slower growth rate of e-commerce, still it has much more potential for e-commerce growth than the developed countries.
The Exceptional Rise
According to a research, the current annual income of e-commerce businesses in the country is between $25 and $30 million. This figure is expected to rise up to $1 billion by the year 2020.
Notably, the e-commerce market in Pakistan is gaining momentum sharply. The sales for the fiscal year 2018 reached 40.1 billion rupees. Compared to last year's sales, which were 20.7 billion, this is almost a 94 percent year on year growth.
E-Commerce has a promising Future
One can see the rising trend of the start-up businesses in Pakistan. Startups businesses such as Travly, Shahi Savari etc. are started by fresh graduates and can be served as an encouragement to the youth to take similar initiatives and come up with fresh ideas relating to e-commerce businesses.
Seeing the potential that Pakistani market boasts, many international businesses have started their operations in the country. These multi-national companies include Jovago, Uber, Careem and the similar. These start-up businesses have not only played a major role in boosting the local economy but have also contributed towards promoting local tourism.
Challenges and Obstacles
An economy that feeds on consumerism should maintain trust level intact between consumers and sellers. A regulatory system should be in place which can help both buyer and seller save themselves against any uncertainty. This is how a typical economic market works based upon consumerism in which business transactions flow smoothly with win-win situation for both buyers and sellers.
Now imagine a market where numbers of consumers and sellers are overwhelmingly high and business transactions happen in billions; however, there is no regulatory mechanism which can cater to grievances of the stakeholders in business transactions. The whole business market is like a chaos where there is no check on the excesses of sellers and no protection for rights of consumers. Such is the case of evolving digital market in Pakistan which is thriving with each passing year but has no inclusive and comprehensive regulatory mechanism that enhances the trust level of consumers in digital market in Pakistan.
People across Pakistan are being lured by lucrative business opportunities that digital market presents in the wake of its expansion with each passing year; however, there is a nagging reluctance to go for online shopping among consumers in Pakistan because there is hardly any effective legal recourse available which can compensate consumers in case of a scam.
Some of the challenges Pakistan has been facing in actualizing consumers' protection in digital market are as follows.
No inclusive legal framework for protection of consumers rights
Scope of consumers' rights and sellers' liabilities different in each province legal framework
Lack of awareness among consumers about their rights
Protecting Consumers
An economy that thrives on consumerism mustn't leave consumers to fend for themselves when things go awry. A regulatory vacuum currently exists regarding consumer protection in the e-commerce space.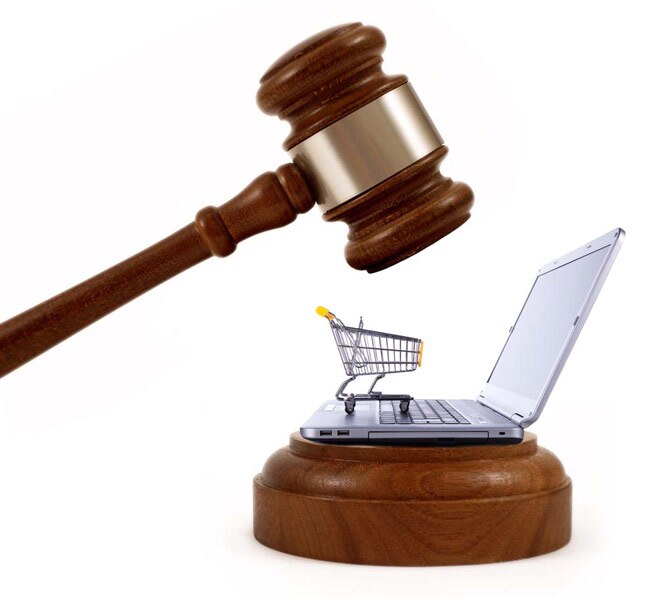 Since late last year, an E-commerce Policy Framework has reportedly been in the works, under an E-commerce Policy Board led by the Ministry of Commerce, with ministries of Finance and IT among its members. So far, there has not been known tangible result of the effort. It is also unclear whether the Board will formulate guidelines on consumer protection, too. This scenario puts in peril what legal minds refer to as the online consumers' right to be informed, right to choose, right to safety, and right to redress.
Competition Commission of Pakistan
Few weeks back, the Competition Commission of Pakistan (CCP) organized a multi-stakeholder conference on consumer protection issues in e-commerce. It was a much-needed intervention, given the regulatory ambiguity on the subject in Pakistan. Stakeholders were represented from the relevant ministries, legal profession and the private sector. This Policy Framework proposed that it should be mandatory for all online businesses to provide for an efficient customer support and dispute resolution mechanisms and federal and provincial governments should make arrangements for establishing independent alternate dispute resolution centers for expeditious settlement of disputes.
The other day, CEO of Al Jalil Developers Shahid Hassan Warraich tweeted about digital market disruption in Pakistan because of no effective legal safeguards provided to consumers.
 He tweeted,
According to his expert opinion, it is envisaged that digital and online sales will hit about 60 billion this year. Moreover, service provider giants like Uber and Careem would be playing pivotal role in this leap. He further affirmed the immediate need of consumer protection legislation and laws for the proper functioning of e-commerce industry in Pakistan.
Notably, Mr. Warraich works with individuals, investors, and developers interested in the city's most coveted properties. He has been associated with Al Jalil Developers since its inception as CEO. He is responsible for the overall working of the company and is instrumental in making strategic decisions. He graduated with double major in Economics and Human Resource from University of Toronto. Adding another badge in educational career, he earned a degree in Project Management from one of the most prestigious institutions of Pakistan, LUMS.
A high-touch broker known for his extensive market knowledge and his unmatched devotion to clients, Warraich's success is based almost exclusively on positive referrals. He earns the respect of his clients by working tirelessly on their behalf and by always offering them candid advice. Clients appreciate his flexibility, low pressure sales, patience, ability to listen and hear what a client wants, negotiation and analytic skills, and his ability to accurately price and market a sale.
What should be done?
The current global world is an info-tech world. Almost every sphere of life including economy is becoming digital in the current world. Pakistan will have to catch up to digital wave across the world for survival in almost every sphere. Keeping in view the evolving digital landscape across Pakistan, it's imperative for Pakistan to customize its legal infrastructure as per the needs of digital economy. Currently, majority of online consumers don't trust digital transactions. The government needs to redefine national policies keeping in view the changing dynamics, both real and virtual.