FEELING BLOATED? YOU'RE not alone. Abdominal bloating and gas are among the most common digestive complaints that doctors hear from patients.
Belly bloating bothers some people largely because of how it looks. They may think a protruding tummy makes them look "pregnant." Some are frustrated when that swollen stomach sticks around even after weight loss. They hate having to unbutton their pants to make room for bloating.
But for some people, it's less about looks and more about discomfort. Not everyone experiences tummy bloating in the same way and symptoms can vary. Many people also experience heartburn, constipation or abdominal pain. It may persist hours after a meal. Food allergies, acid reflux, lactose intolerance and other digestive disorders could be bloating culprits. If you're ready to get rid of abdominal bloating, here's what you should know.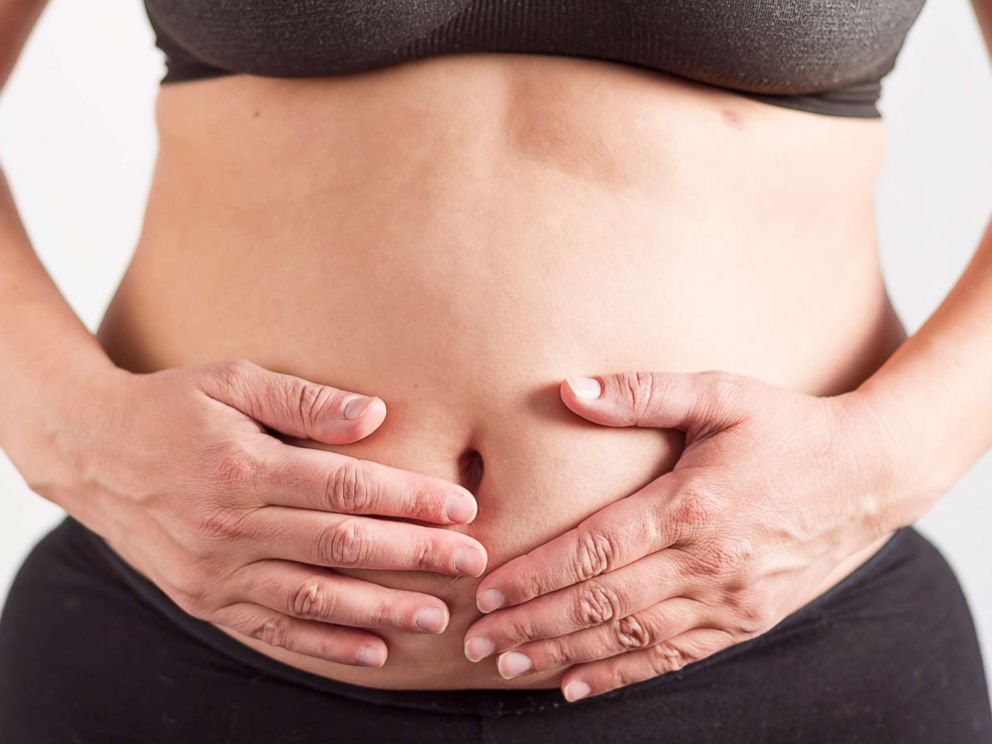 What Is Stomach Bloating?
The terms bloating and abdominal distension are often used interchangeably. Technically, bloating is a temporary feeling of fullness, usually due to intestinal gas while abdominal distension refers to a visible, measurable increase in the stomach's size. Passing gas, belching or having a bowel movement may or may not provide relief.
Quite simply, you know it when you are bloated. To find out why, you and your doctor or dietitian needs to do some detective work.
What Causes it- Symptoms?
Bloating can develop from several causes. "Dietary causes are the most common," with intolerance of certain food products leading the way. "Typical intolerances include dairy or gluten, but people can be intolerant to almost anything."
Beyond specific food triggers, Singh says "other causes include eating too fast, gulping your food and drinking with a straw. Some people have a nervous habit called aerophagia – literally it means the act of eating air. It's a nervous habit, but if you make patients aware of this, sometimes symptoms can improve."
Farting and belching are also closely related to bloating. Passing rectal gas, or flatulence, is usually a combination of swallowed air and gas caused by bacteria in your colon forming around undigested carbohydrates.
Constipation can also be a cause. If you're bothered by a rock-solid stomach with abdominal pain that worsens through the day – and it's relieved by pooping – constipation is the likely cause. With constipation, normal intestinal gas gets trapped behind slow-moving poop and builds up.