Just as the former state of Jammu and Kashmir enjoyed a "special status" in India, Hong Kong has formally been a part of China, but with special provisions to its political life.
Both regions have been struggling to retain these special provisions that authorities duly granted to them. In the Chinese case, the arrangement has been called "one country, two systems."
Chinese authorities have been facing massive public protests in Hong Kong against their sly attempts to disrupt the status-quo by seeking to pass a bill that would give authorities the right to extradite people facing trials to mainland China.
Protests have now continued for months and show no signs of abating, but the Chinese dictatorship has refrained from issuing shoot-at-sight orders to end the imbroglio. Instead, they throw Molotov cocktails at the police. However, the police counter them with tear gas and rubber bullets — and not pellet guns.
According to the terms of the distribution of powers between the mainland and Hong Kong, the authorities of the former may rightfully send in units of the People's Liberation Army into Hong Kong. And yet, they haven't done so.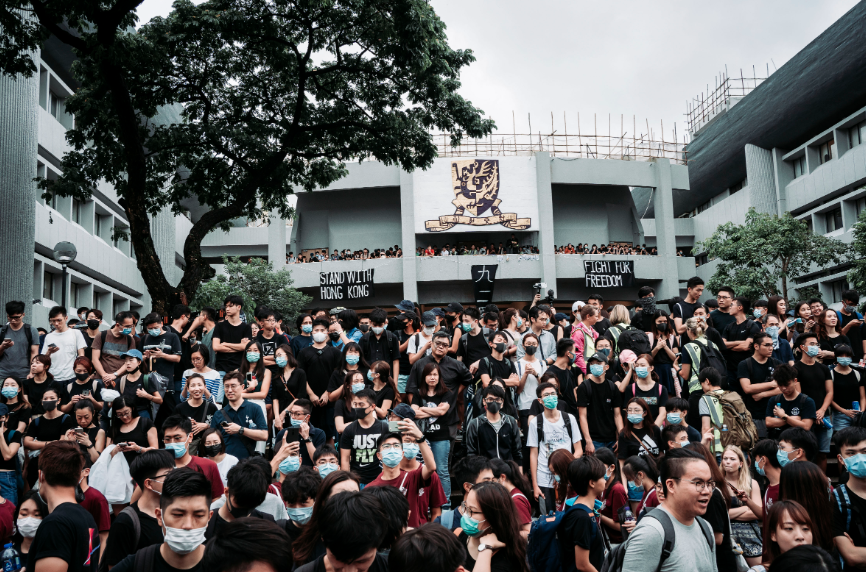 Contrast that to the efficiency with which India's "democratic system" has dealt with Kashmiris. This writer was in the Valley until the last day of June 2019, a witness to a flourishing tourist season. No "unrest" of any kind was either visible or in the offing.
To this day, since the momentous date of Aug. 5, Kashmiris within the Valley and outside have no way of making contact with fellow Kashmiris, including immediate family members. Prohibitory orders restricting the gathering of citizens turned to effective curfews, with even genuine curfew passes issuing to some media people honored in the breach.
Special Status revoked!
Moreover, the decision to revoke the "special status" of the state was taken and implemented without one single citizen or political leader either being consulted or allowed to mount the right to peaceful assembly and democratic protest.
As a consequence, India, like China, now has its own "Forbidden City": Srinagar. If China's Forbidden City was forbidden for the unseemly monarchical goings-on there during the days of decrepit dynasty rule, Srinagar is forbidden to protect people from a population that thinks too much and refuses to be bashed or coddled into compliance.
Meanwhile, as Kashmiris strive to be heard about their own fate, millions of protesters in Hong Kong under communist rule are gathering and raising their voice on behalf of what they perceive to be their democratic prerogative.
One might well wonder whether it is the Chinese who are emulating democracy or the Indians who are emulating one-party, authoritarian rule.